help about Vex Serial UART Port
Hello everyone, i'm trying to connect vex PIC with another PIC 16F outside the microcontroller Kit. I'm think, i will connect with the Kit by RX and TX slot in the kit like this picture: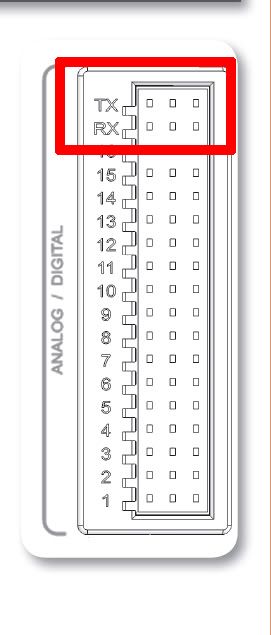 Can you tell me, what is UART number ? when i view the sample code. i see this code:
Something like this:
sendChar(
uartTwo
, 9);
// Repeat forever
// Read a character
// Validate that it the value expected. Increment valid/invalid peg count.
// Clear any additional characters from buffer and increment peg count
// Send the next character in the sequence (i.e. "N+1") for it to be looped back.
//
time1[T1] = 0;
So if i code like the sample, What is "port RX and TX" UART Number
How can i send and receive the data from VEX to another Microcontroller ? Thank you so much !!!